After receiving complaints from its users from 2021 regarding unjustified actions taken against their accounts, Chime App Review is required. Account closures and no access to the funds are the objections reported by the CFPB (Consumer Financial Protection Bureau). Although, Chime has addressed or is addressing the account holder's issue with an official statement released on multiple occasions. However, it is still in inquiry for its innovative services. Moreover, if you also want to know about its services & check, is chime down or not? Keep reading to learn more about the Chime banking app review.
Chime App 

It is not ideal to call it a Chime banking app because it is not a bank but a financial technology company. However, it partners with "Bancorp Bank, N. A. & Stride Bank, N.A." to offer its customers "checking and saving" accounts services. Moreover, it has a Federal Deposit Insurance Corporation or FDIC membership for account insurance. This fintech provides flawless online banking services with no cost or minimal charges. Apart from that, it helps you encapsulate buys from certified dollars and keep the remaining savings. You may have to pay some charges against the savings. 
Pros
Easy to access online account

Maximum services fee free

More than 60000 ATMs

Direct deposit facilitates two early paycheck arrival

Competitive interest rates for savings

Improves credit score
Cons
Call support only

Pay fees at some ATMs for deposit and withdrawal

Mobile check deposit via direct deposit signup only

Higher card charges for usage outside the US
How to Use Spot Me on Chime?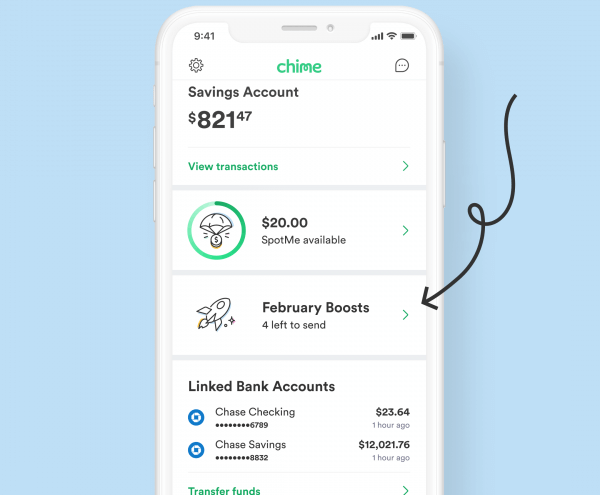 Chime registered members can use Spot Me chime boost to increase the limits of their friends and the person who member shared with $5. Moreover, the customer chime review states that they can go for the Boost anyone Program to share Spot Me boost with non-chime users. 
Open the Chime account.

Go to the "Friends" screen in the app.

Click on "Spot Me Boosts."

Find the contact to tap on the $5 to send it to the contact numbers.
Does Chime Show Pending Deposits?

Yes, the chime shows pending deposits. Learn how to do it. There are two ways to check the chime account:
Check Pending Payments
Log in to the account chime application.

Click on "Account Balance" to see pending transactions. 

After that, click "Pending" beneath the shown account. 

Take green color as completed and received transactions.
The black color indicates paid and debited money.
Gray color provides pending transaction information. 

On the dashboard section, the green color shows settled transactions. 
Contact the Customer Service: Chime App Review
In case, after a standard period, your account has no changes to show the complete transactions, you have to contact customer service to know the exact status of your chime account.
How to Close Chime Account?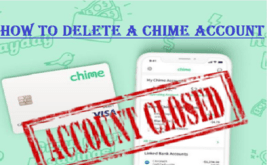 You can close the account from your Apple device for the Chime application version 5.109.
Tap on the "Gear Icon" of the app home screen to select "Settings."

Go to "Personal Info" to click on the "Edit Link".

Choose "Close Account".

Read all the instructions carefully and type the last 4- digits of "Social security number".

Moreover, you can upload the image. Tap on "Submit Request".

An account closure message will get displayed on the screen. Tap "Got it" to finish the account closure process.
How Long Does Chime Mobile Check Deposit Take?
You can see the mobile check deposit within 1-2 days. However, the time can go up to 5 days besides federal holidays. However, due to policy differences from one fintech to another delays are usual. The check hold is possible because of:
Late-day deposit is the initial reason

Daily amount limits exceeded

Account overdraft history
How to Withdraw All Money From Chime?
You may choose any of the four ways to withdraw all money from the chime. 
You can send the amount to the friend's account and ask for the withdrawal. 

Send funds to your other bank account. 

Check your card details from the Chime app.

Integrate your chime card with Apple Pay.
How to Increase Chime Spot Me?
Open the Chime "App."

Click on the "Settings" option. 

Go to the "SpotMe" section.

Tap on the "SpotMe Limit."

Set the new limit.
How to Move Money From Chime Credit Builder Card?
To transfer money from chime credit builder card to a spending account log in to the app. 

Click on "Move Money" & click on "Transfer."

Tap on "Chime Credit Builder Secured Account" under the "From" Field. 

Choose "Spending Account" and fill in the transfer amount.

Enter the amount you want to transfer.

Recheck the details and give the confirmation.
Above is the procedure to transfer money from Chime app, also check transfer funds from sofi app to another account.
Read more:

 Download & Install Tubi TV APK | Stream Free Movies & Shows on your PC
The Final Note
If you want to enjoy online banking services for free or for fewer charges, you can create an account on the Chime mobile app. In our chime app review, we have given you details of every feature that the app provides to its customers. The app is not useful for everyone. However, for an initial level credit limit increase, it can facilitate you in multiple ways. 
Frequently Asked Questions 
Can I Receive Money from Non-Chime Users?
No, you can't receive money from non-chime users. First, you have to invite the concerned person to join the app, and then only you can receive money. 
Does It Help in Credit Score Increase?
Yes, it helps to increase your credit score. It informs all credit bureaus about your credit history.